Championship Calendar
Liverpool Motor Club Speed Championship
Championship Calendar 2021:
Here is the current calendar of events that are qualifying rounds of the 2021 Liverpool Motor Club Speed Championship.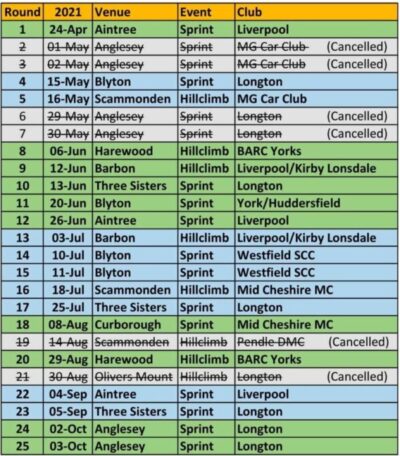 The early season Anglesey events were lost due to Coronavirus restrictions.
Scammonden August 14 was cancelled due to damage to the track
Oliver's Mount August 30 is cancelled pending installation of safety improvements.
Last updated 14/8/2021