Championship Regulations, and how to join the Championship
Registrations for the 2023 LMC Speed Championship will open as soon as we receive our MSUK permit. You can see our proposed calendar by selecting the Calendar link on the left.
Contenders are able to choose from 25 rounds,  once again taking in all the great venues that our competitors have become used to. You'll need to register before you take part in your first event of the year as your results cannot be counted retrospectively. Entries will close on 1st July 2023
Who can take part?
The LMC Speed Championship is open to any current member of Liverpool MC. You can join LMC straight away by completing the online membership application here:- LMC Membership – Join Us (opens in a new window).  Then return here to continue.
By registering, you agree to comply with the Championship Regulations.
Register & Pay with our secure online service:
It is important that you read thoroughly the Championship Regulations before continuing with your registration because they include several changes that affect the Championship.
We use PayPal to collect our fees online. You don't need a PayPal account to pay, and there is no extra charge to pay online with a credit or debit card.
The Championship registration fee is held at £17.00 for another year.
To register, read the regs and then just click the button below.

Why register online?    It's very quick, much easier for us, and is Covid-19 safe!
You'll avoid the risk of postal loss or delays, you will receive immediate confirmation that we've received your application, & you don't need a stamp or envelope. And it's much easier for us too!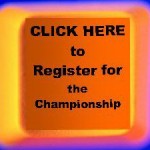 Click HERE if the button doesn't work for you.
(Link is disabled until we receive our 2023 championship permit)
If you can't register online, please see if someone with internet access can help you. Failing that, please contact the Championship Coordinator (his details are in the championship regulations) and he'll try to help you.

Page last updated 11/1/2023